Just outside the southern inland New South Wales town of Gundagai sits the Dog on the Tuckerbox, a statue of a dog seated on the tuckerbox (a lunch box).
It is a popular rest area for travelers on the Hume Highway between Melbourne and Sydney with a large service center located just along side.
These photos were taken all the way back in 2007 at the start of my Outback adventure.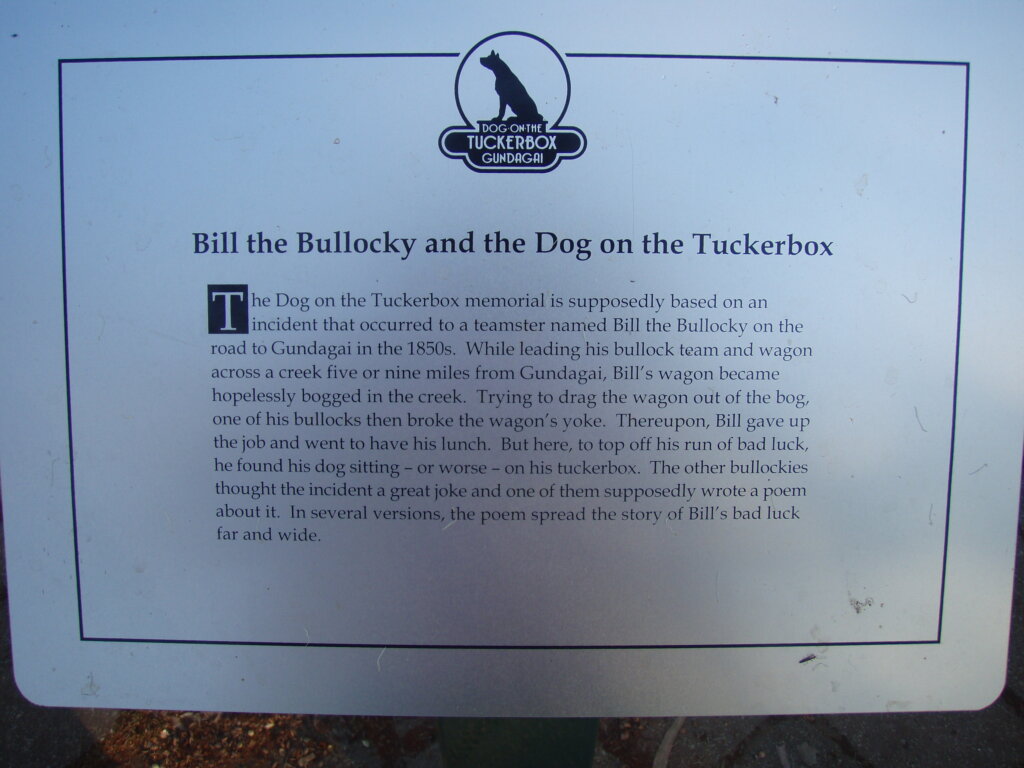 If you've visited the Dog on the Tuckerbox or like what you've seen be sure to leave a comment below.