Yet another Sunday adventure out of Sydney, this time headed for the Blue Mountains.
Our journey will take us through the western suburbs and up into the mountains on an old V set train to Mount Victoria. Trains are stopping here due to damage on the line further west from recent bush fires.
Lapstone
The first stop after Penrith and Emu Plains is Lapstone which is only 160m above sea level. Lapstone is also one of the only stations that doesn't have an island platform.
The train snakes up into the mountains through rocky cutouts with the occasional glimpse down into the valley.
Glenbrook
Home to a RAAF base, Glenbrook is the second stop on our uphill journey. At 163m above sea level there are few views from the train however there are numerous walking trails for the adventurer beyond the platform.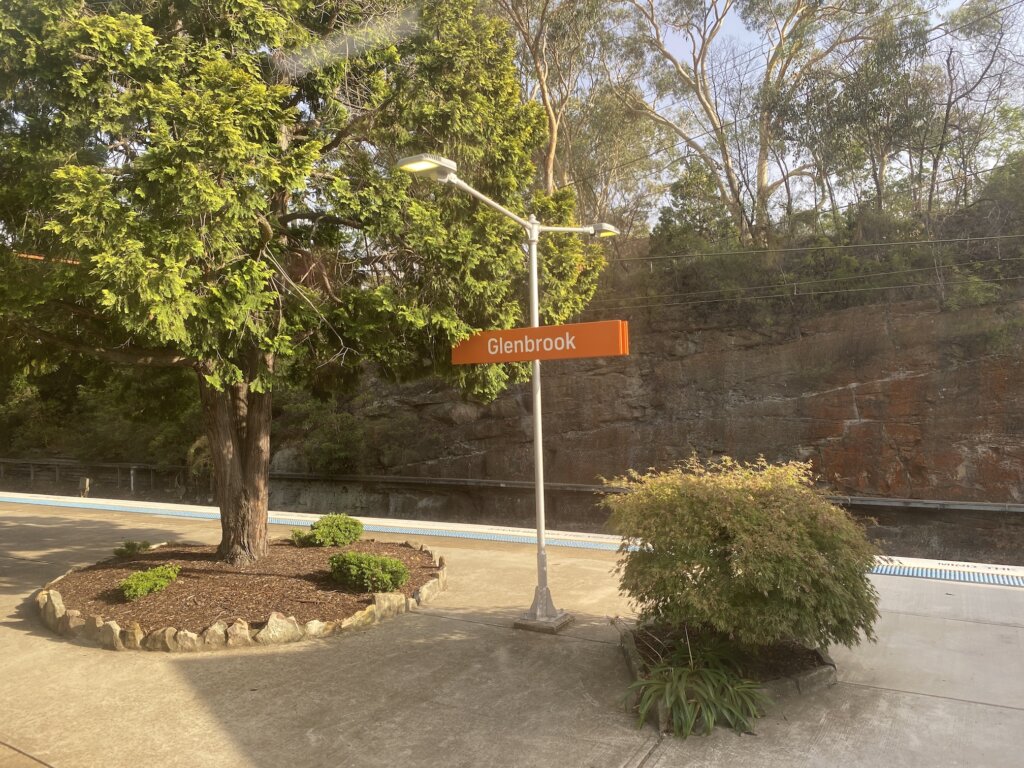 Blaxland
At 234m above sea level, Blaxland is home to the only McDonalds in the eastern side of the mountains.
Warrimoo
At 273m above sea level, Warrimoo is an Aboriginal word meaning eagle's nest or the place of the screaming white bird.
Valley Heights
310m above sea level. Home to the Locomotive Depot Museum and the oldest roundhouse in NSW.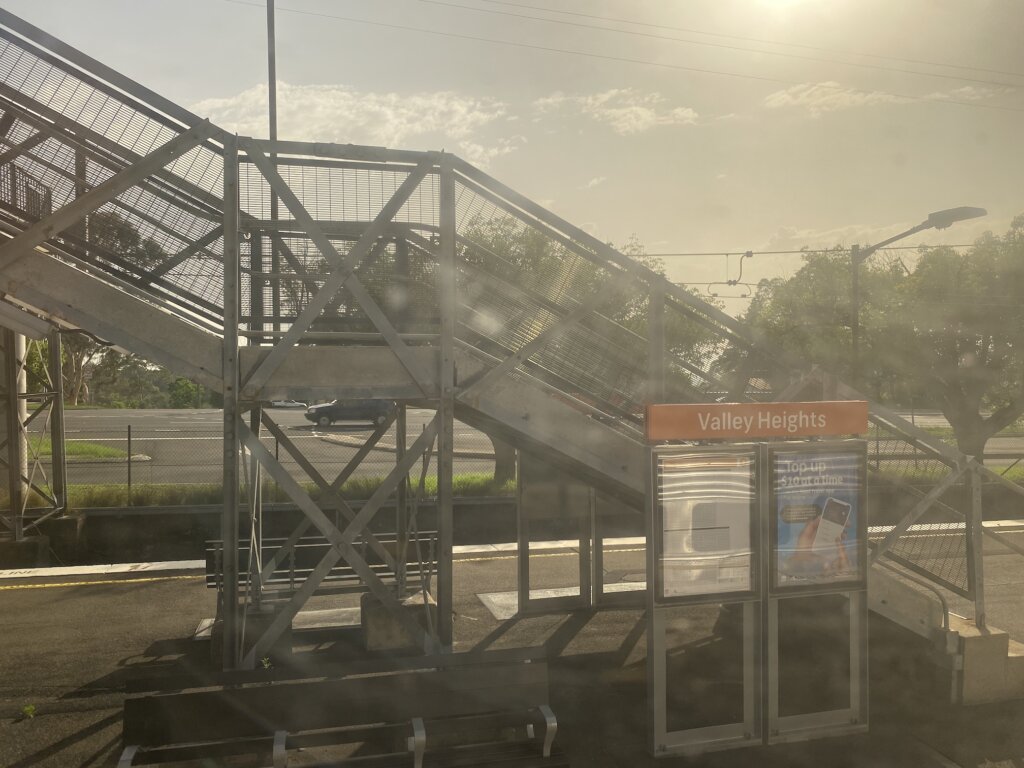 Springwood
371m above sea level. Springwood is the second largest town in the Blue Mountains.
Faulconbridge
450m above sea level. Hosting one of the most secluded lookouts in the mountains, Faulconbridge Point is accessible by a 6km long fire trail.
Linden
587m above sea level with some awesome valley views to the north.
Woodford
609m above sea level, this is about the point where my ears popped.
Hazelbrook
675m above sea level.
Lawson
774m above sea level. Lawson was one of the first settlements on the eastern side of the mountains.
Bullaburra
776m above sea level. Bullaburra is an Aboriginal word meaning clear day.
Wentworth Falls
867m above sea level and approx 100km from the Sydney CBD. Stations are starting to be further apart at this stage of the trip.
Leura
985m above sea level, this is the final stop before Katoomba.
Katoomba
1017m above sea level. Home of the Three Sisters and Scenic World. This is the hub of tourism for the Blue Mountains with many walking trails, lookouts etc.
After getting off the train I walked a short distance and took the 686 bus to Echo Point Lookout which is where you can see the Three Sisters and look out over the Jamison Valley.
Be warned the tourists are thick in Katoomba especially at Echo Point but you'll get a great view of the 3 sisters and the Jamison Valley which is just a short bus ride from the train station.
Medlow Bath
1050m above sea level.
Blackheath
1065m above sea level.
Mount Victoria
1052m above sea level. End of the line for the train at the moment. You can travel further on by jumping on a bus.